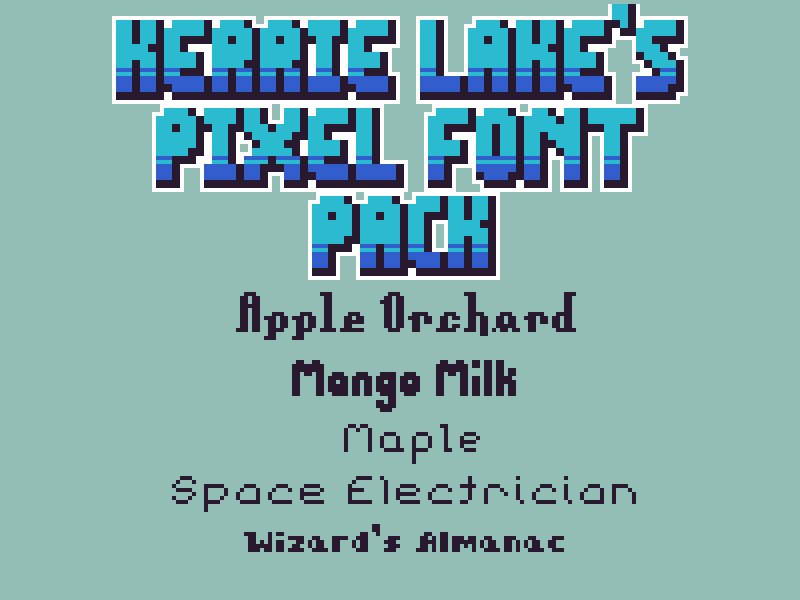 Kerrie Lake's Pixel Font Pack
Pixel Font Pack License Terms Update
---
Hey folks! I have released version 1.1 of my font pack, which includes updated License terms. The biggest changes of my terms are the following:


You may now use the assets within unlimited commercial products, and no longer have to pay for additional licenses!
I have added a condition that the assets may not be used in any web3 products related to NFTs, blockchain, cryptocurrency, AI, etc.
Please make sure to download the new updated font pack with the new license and read in full because there may be some additional wording and changes. This new license will also be applied to any future assets I sell as well (I'll have something up very soon!!).
Also, if you have any questions regarding these changes please do not hesitate to reach out to me! My contact info will also be in the "Read Me" file.


Happy holidays everyone!
Kerrie
Files
Kerrie Lake's Pixel Font Pack 1.1.zip
151 kB
Dec 20, 2022
Get Kerrie Lake's Pixel Font Pack